Star
McDowells Specialty Repairs 
Mobile Specialty Repairs Star
At McDowells we offer a wide range of repair services in the Treasure Valley. Our residents in Star can expect to receive top-notch specialty services from our experts here at McDowells.
If you have a dent, scratch, or chip, we can fix that. How about torn or faded upholstery? We can fix that too.
We bring our 25+ years of experience to every job we do. We know it can be a hassle to bring in your furniture, boats, and cars from Star to Boise, and that's why we come to you with our fleet of mobile technicians! Our areas of specialty are: Furniture Repair, Auto Body Exterior Repair, Auto Interior Repair, and Recreational Repair.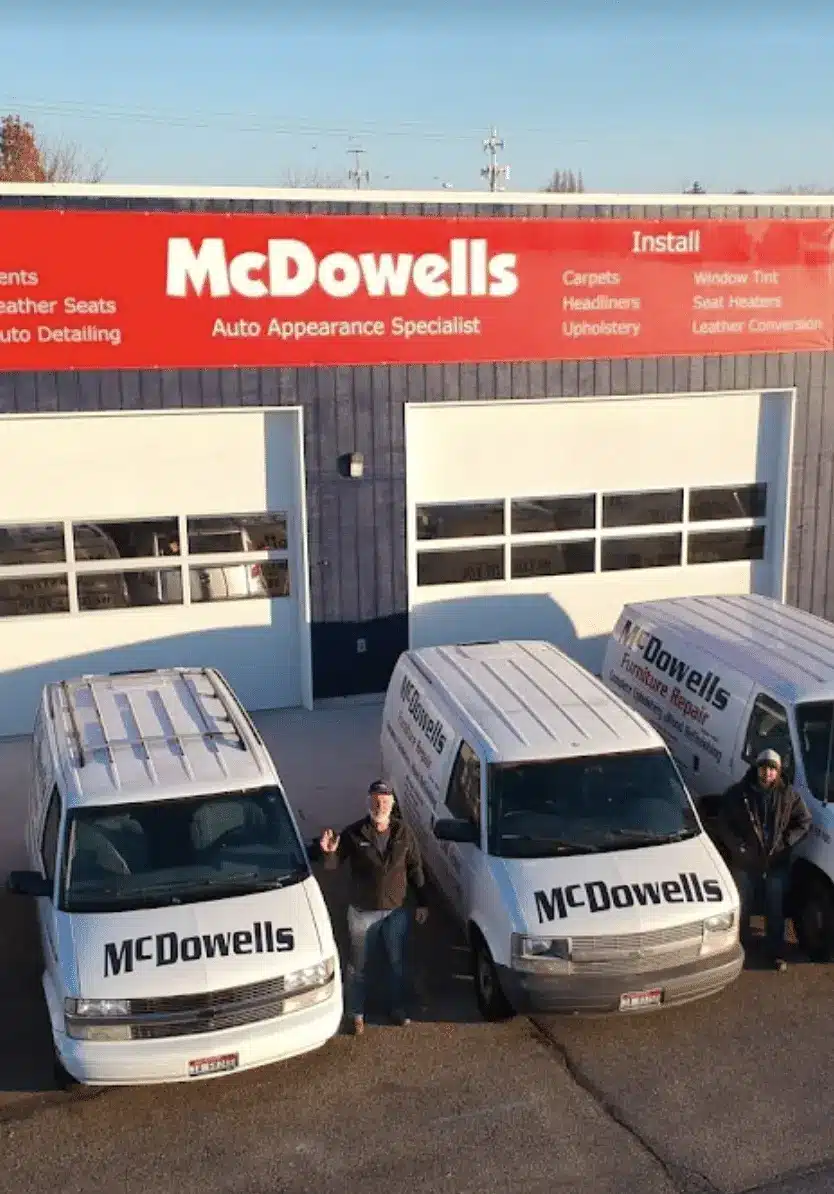 Worn out furniture and scuffed floors can easily add age to your home. Give it a face-lift by having McDowells color match and repair your furniture. We have worked with antiques for years, so we won't jeopardize the quality of your antique furniture pieces. McDowells technicians are specially trained in repairing all kinds of upholstery and wood materials.
McDowells will fix any broken chair legs and joints that have seen better days. After years of use your furniture and flooring can begin to show signs of wear and tear. Have us repair these signs so your place can look as nice as it did when you first moved in. 
Maneuvering the city's tight roads and even tighter parking spots, you may find some aggravating dents that weren't there before. We use a special method called paintless dent repair so that you can keep the money in your pockets without sacrificing the quality of your vehicle's paint. We also service your vehicles interior, so that you are comfortable not only with the outside but also the inside. Our trained technicians understand your frustrations, that's why we come trained and up to date on the latest repair methods. Don't neglect your car, bring it back to life with our various repair options!
Auto Body Exterior Repair
Paint Chip/Scratch Repair

Tint

Headlight Restoration

Dent Repair
Auto Upholstery and Interior Repair
Leather Repair

Vinyl Repair

Fabric Repair

Seat Heaters
Recreational Vehicle Repair
If you're an owner of an RV, boat, or motorcycle, then you know how important it is to have good upkeep for your possessions. At McDowells we specialize in repairing recreational vehicles too. With our specialization in motorcycle seat repair, we can extend the life of your ride. Even with the compact nature of motorcycles, you may still find careless drivers scratching and denting your ride. At McDowells it's no problem to fix that right up for you, no matter the motorcycle manufacturer. 
You should take pride in your possessions, and boats are a statement piece that deserves to be maintained and refinished. Before taking your friends out on a joy ride, give them a reason to envy you. The only thing that should make you sweat is the sun, not the condition on your boat. If you've run into trouble with sun-damaged leather or crazy kayakers denting your boat, McDowells offers a plethora of boat repair options catered to any specific need inside and out.
Not only are people camping in their RVs, but some are also living in them and traveling the world. Your quality of camping and living should not be subject to torn cushions and worn headliners. When wanting to maximize your experience, having the necessary repairs will make all the difference. Camping or cross-country traveling, you should not let the looming repairs put a damper on your plans. McDowells can provide RV repair in Star before you head out on your adventures.
Get In Touch
or Request A Free Estimate
Our Office
10443 W. Fairview Ave, Boise, ID 83704
Our Hours
Monday – Friday: 8am – 5pm
Saturday: 9am – 1pm
Sunday: Closed